Bio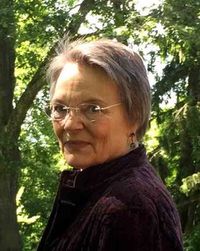 Lyn Hardy is a gifted singer and songwriter and solo performer. Her singing has been described as rich, honest, strong, stirring and straight from the heart.  She is known for her rock solid rhythm guitar playing, having played for square, contra and swing dances for more years than she would like to admit! 
  
Her performances draw from a vast and varied repertoire of music.  She can touch your heart with a country song, make you laugh the next minute and then reach into your soul with a sultry blues number.   
  
When not singing, Lyn is a highly regarded luthier, working out of her Woodstock home. She loves to sing and her joy is infectious, whether it's a concert, coffeehouse, festival, workshop, or a children's show, she gives her all! Along with Selma Kaplan, she performed with Rude Girls and is a member of The Cupcakes.  http://www.lynhardy.com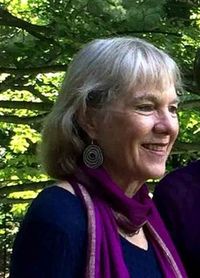 Abby Newton is well known for her groundbreaking work in the revival of the cello in American and Scottish traditional music. She has produced and performed on over a hundred folk recordings including 16 CDs with Scottish singer, Jean Redpath. Abby's solo CDs "Crossing to Scotland" and "Castles, Kirks, and Caves", have earned her critical acclaim both in the US and abroad. "Before the piano, the cello was the instrument used to accompany dance music in Scotland. Abby Newton has made it her missions to re-establish that tradition, and she does it with grace, love and lyricism…(Crossing to Scotland) is the most absolutely elegant album I've heard in a long time, and one that easily makes my A+ list…The cello has always been the instrument I'd want to be shipwrecked on a desert island with; now I know who I'd want to have there to play it." (Atlantic Quarterly) 
  
Abby has performed several times on Prairie Home Companion and Fiona Ritchie, of the NPR show Thistle and Shamrock, did a feature program on Abby's music and her influence on the folk cello movement. She teaches workshops in Celtic Cello throughout the summers at her home in the Catskills. www.abbynewton.com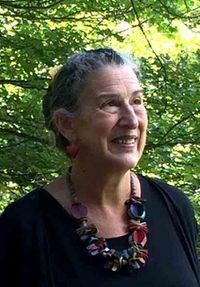 Selma Kaplan has been one of the standard bearers of traditional contra-dance piano for over 30 years. Specializing in the traditional music of Scotland, Cape Breton, New England and Quebec, her solid, inventive backup is in demand at dances and festivals up and down the east coast. Audiences, dancers, callers, and other players recognize her musical sensitivity and the joy she takes in adding just the right touch, whether accompanying a driving fiddle tune, a gorgeous slow air, or a silly song. 
  
She's been on staff at Pinewoods, Ralph Page Legacy Weekend, Star Island, Fiddle & Dance, Buffalo Gap, Old Songs, the Dance Flurry, has played at major festivals throughout the US and Canada, and, with the concert band Rude Girls, has toured in the US, Canada, Denmark, and Bermuda. 
  
Selma's recording credits include several projects with fiddler George Wilson, two albums with Rude Girls, and a recording of Scots instrumental music with fiddler Jane Rothfield.  She lives in Woodstock, New York.